Do you have a favorite camera? One that you would never leave home without? Something that takes fabulous pictures and is small?
I've killed yet another camera. I have been a Canon user for years. Starting with film cameras. The first one died because the flash died. I was told that I could add an external flash (and even more weight). So, I bought a new one. The next one lasted me a few years until I was ready to go digital.
I've had 2 Canon digital SLR's in the last 5 years. I bought a new Canon Rebel and added some fabulous lenses. It worked wonderfully until summer 2007. While on a roadtrip, my camera gave me an Error 99 warning. I took it into a local camera store and was told that it was cost as much to fix it as to buy a new one. I decided to do some online research and buy a new body (since I already had all the lenses). My Canon Rebel xTi was wonderful (rest your photo driven soul). It recently died in Fall 2010. Again, Error 99. I again did some research and have tried all the explanations to fix this. I've read that it's a lens error. I've used the eraser technique to rub the connection pins and lens. Now I'm torn.
Do I take it in for service or just buy another new one? And, if I'm buying a new one - what new camera should I buy. I've loved my Canon. I love that I can take clear pictures. That I have a great zoom (I don't leave home without my 28-200 lens attached). I bought a semi fisheye that takes great photos (my kids with the whole St Louis arch).
But, I hate the weight and size. I am constantly bonking a kid in the head with my camera. It's heavy and very touristy. I'm not a professional photographer or plan to be. I just love to take pictures of my kids, vacation, sports, holidays.
Here's where I hope you can help: suggest to me your favorite camera and why.
I'm looking for a camera with:
great zoom
fast shutter speeds (multiple frames per second)
light weight
I'm considering (it's all over the place. It's really zoom and weight that I'm looking for). I'm brand loyal. I just want a great camera that can take great photos and capture them in motion (as well as multiple shots). So tell me, what is your favorite camera?
Nikon CoolPix100
Canon PowerShot SX230 HS
Sony NEX 3 or NEX5 (comes with lenses)
Sony Cyber-shot DSC-HX1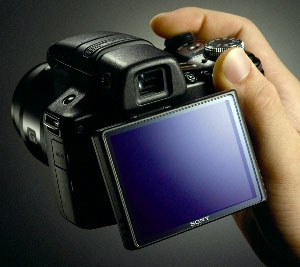 Olympus SP-800UZ